The 2020 NFL draft featured several high-profile first-round picks on the offensive side of the ball, led by LSU quarterback Joe Burrow (Bengals) at No. 1 overall and concluding with his college teammate, running back Clyde Edwards-Helaire (Chiefs) at No. 32.
Several wide receivers came off the board in between and a slew of running backs heard their names called in the second round.
But which player is the best bet to win next season's Offensive Rookie of the Year?
Joe Burrow, QB, Bengals (+250)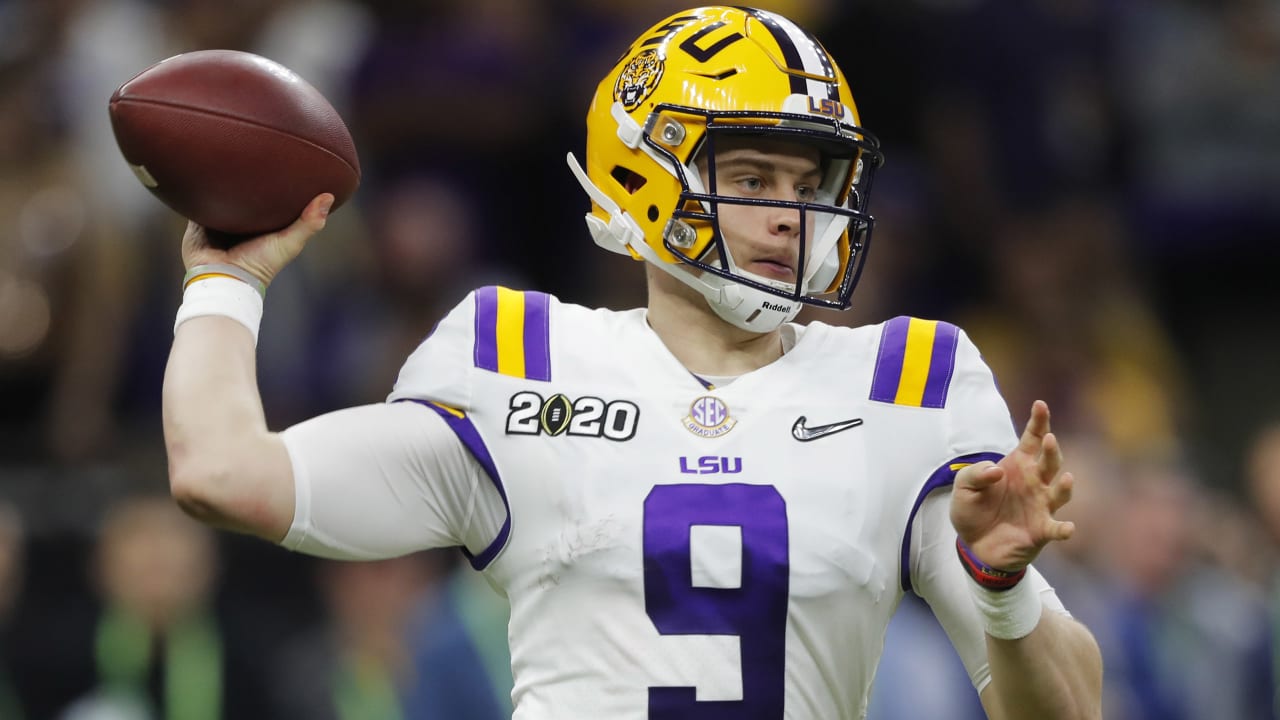 Burrow is a safe bet because he's one of the few offensive rookies who is a lock to start in Week 1. He also has a pretty strong cast of skill players to throw the ball to in AJ Green, Tyler Boyd, Tee Higgins and Joe Mixon. He should find early success even if it takes a few weeks for him to acclimate to the NFL game.
Clyde Edwards-Helaire, RB, Chiefs (+800)
Like Burrow, Edwards-Helaire ranks high on this list because of his expected volume of touches. Chiefs coach Andy Reid will use the LSU star as a Brian Westbrook-type in Kansas City, which means a lot of touches, yards and touchdowns to the hard-to-tackle running back.
Tua Tagovailoa, QB, Dolphins (+800)
Tagovailoa has to be on this list because of his status as a top-5 pick, but there's a chance he won't even play in 2020. The Dolphins could decide to ride Ryan Fitzpatrick and let Tagovailoa get healthier than he's been in several seasons, let alone recover from the hip injury he suffered last November.
D'Andre Swift, RB, Lions (+900)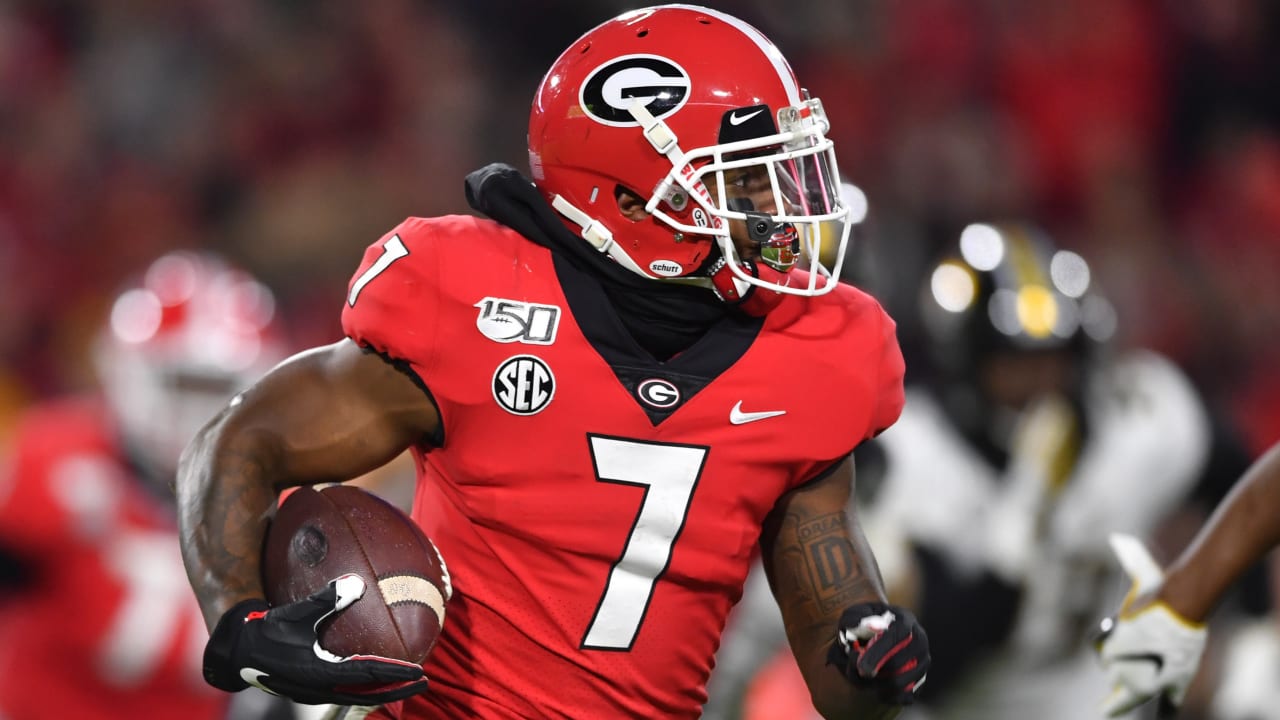 Swift's chance at winning Offensive Rookie of the Year will largely depend on the status of Kerryon Johnson, who the Lions selected in the second round just two years ago. Swift is a more naturally gifted runner than Johnson and will eventually assume the RB1 duties in Detroit, but by the time he does, it may be too little too late for his OROY chances.
Jonathan Taylor, RB, Colts (+950)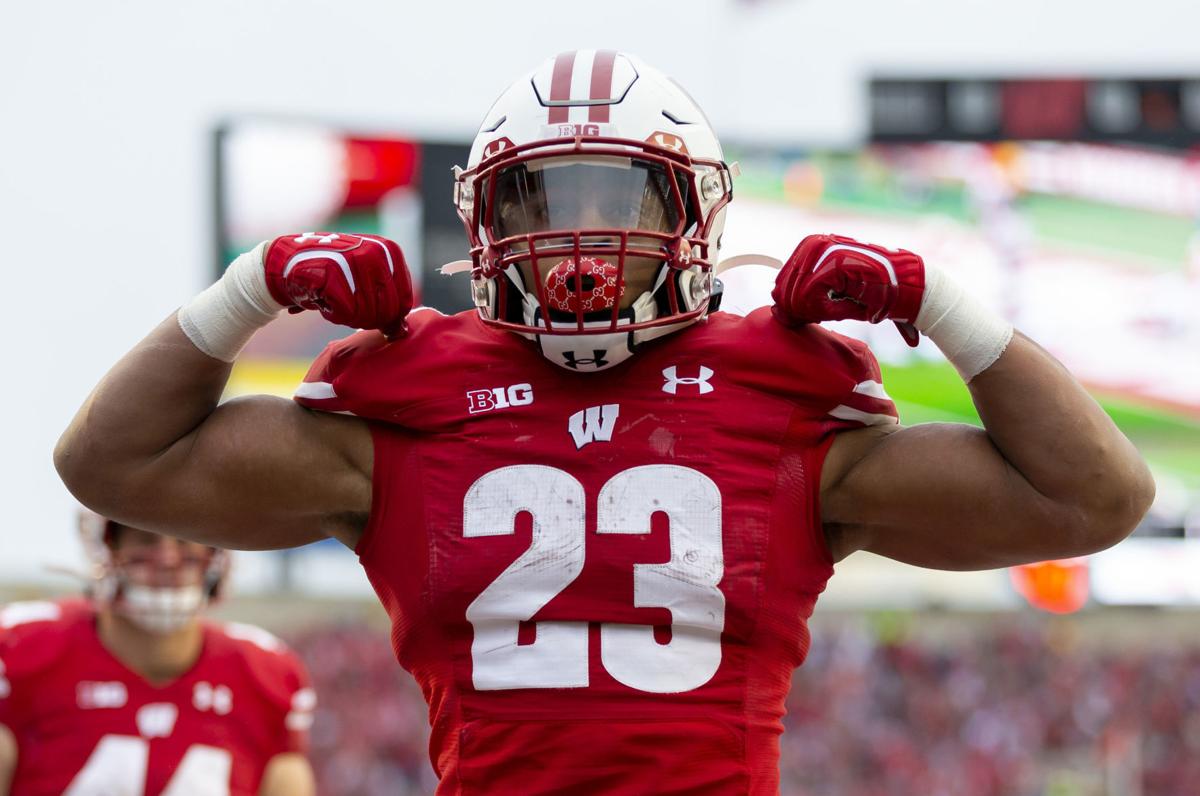 Taylor, like Swift, will be in a fight for carries with Marlon Mack, who had a fantastic season in 2019. Mack ran for 1,091 yards and eight touchdowns (4.4 yards per carry). He won't be completely eliminated from the game plan. But Taylor's upside as a slasher with home-run ability is too high to keep on the bench. He'll have to make the most of his carries to challenge for the hardware.
Jerry Jeudy, WR, Broncos (+1300)
The most gifted route-runner in the 2020 NFL draft landed in an ideal situation with the Broncos where his strengths will be featured. With Courtland Sutton filling the role as the big-bodied bully in the passing game, Jeudy will thrive on intermediate routes and downfield shots from Drew Lock, Denver's strong-armed second-year quarterback. Rookie wide receivers often have a hard time reaching the 1,000-yard plateau, but Jeudy is a good bet to get there.
CeeDee Lamb, WR, Cowboys (+1500)
Lamb's target-share will be the only thing holding him back from having a monster rookie season. Amari Cooper will remain as Dallas's top option for Dak Prescott, but Lamb won't be far behind. He'll leapfrog Michael Gallup in Prescott's preferred pecking order and could end up leading all rookies in touchdown receptions. He's a star.
J.K. Dobbins, RB, Ravens (+1600)
Dobbins, like Swift and Taylor, won't begin his career as an RB1. Veteran starter Mark Ingram will remain the bell cow. But Ingram can't play forever and is on the wrong side of 30. If he gets hurt, or Dobbins flashes greater upside when given his touches, the Ravens could slowly shift to the Ohio State stud by midseason. Baltimore's already lethal running game became virtually unstoppable with Dobbins' addition.
Henry Ruggs III, WR, Raiders (+1800)
Ruggs will lead all rookies in highlight-reel moments next season, but his opportunities to make plays downfield will be limited by Derek Carr and his conservative playstyle. To be fair, Ruggs isn't just a vertical threat. He's a catch-and-run weapon who can flip the field regardless of his depth of target. Still, his ability to outproduce Jeudy and Lamb probably won't come until someone other than Carr is throwing passes for Las Vegas.
Cam Akers, RB, Rams (+2000)
Sleeper alert! Of all the running backs in this year's class, Akers has the makings of a three-down stud in a Rams offense that is just a few seasons removed from featuring Todd Gurley as the game's most productive back. Akers has as much natural ability as all of the running backs selected before him, if not more. He's a better player than Darrell Henderson and Malcolm Brown and it should take him little time to assume the lead-back duties.
Justin Herbert, QB, Chargers (+2000)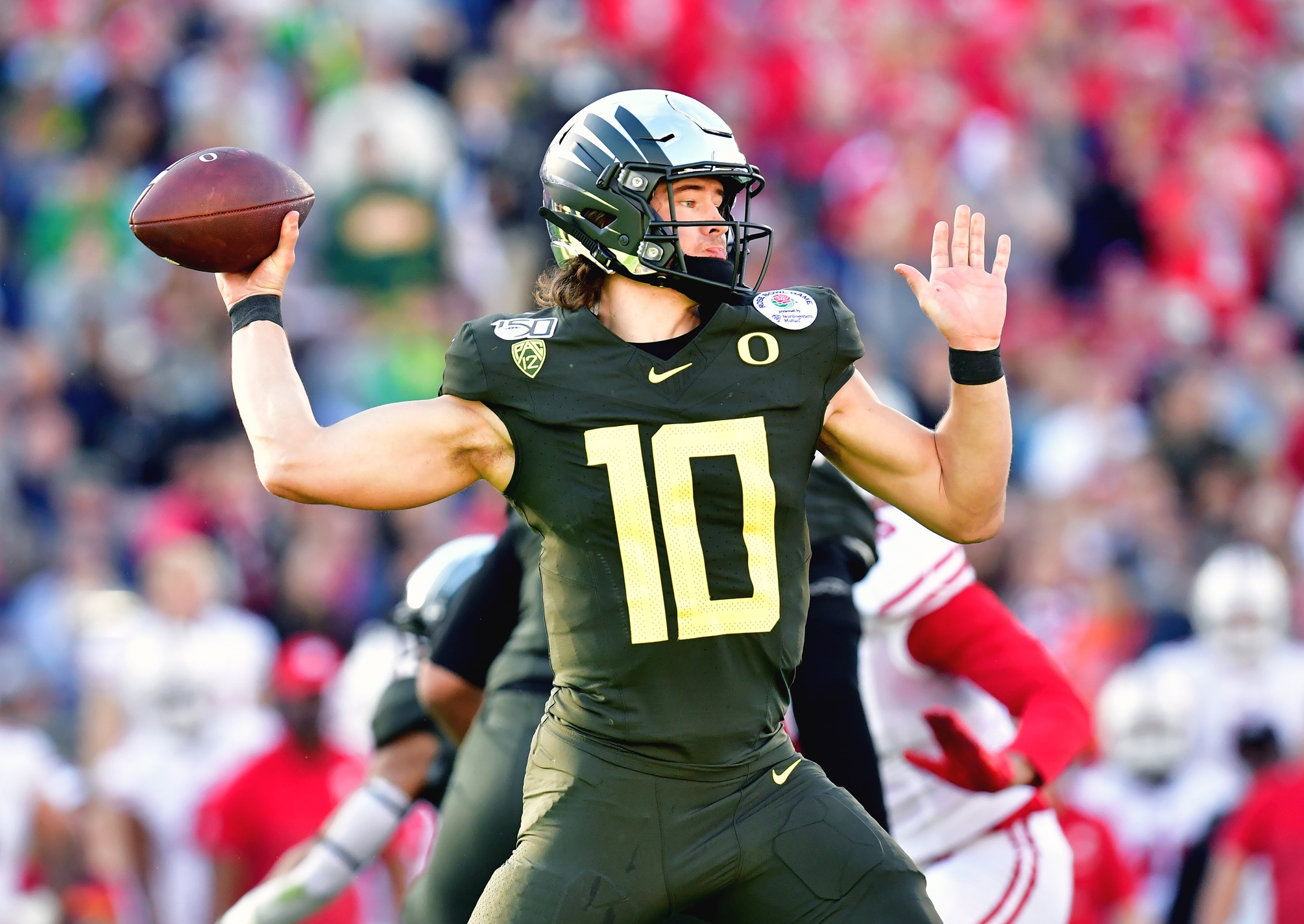 Herbert will likely begin the season behind Tyrod Taylor on the depth chart but don't expect that to last long. In fact, he should be Los Angeles's starter by Week 4. Herbert's arm talent makes him an appealing darkhorse to be the most productive rookie quarterback next season, but he's also a more volatile projection. Herbert could be in line for a rookie season that leads the NFL in interceptions.