The goal for every general manager in the NFL is to land multiple starters from a single draft class. First- and second-rounders are expected to be those guys, while players selected in the third round and beyond have to at least profile as quality reserves with upside. But it will be the 2020 NFL draft steals who flip a good class into a great one.
We won't truly know who the 2020 NFL Draft steals are until two or three seasons from now, but there are a few players who immediately stand out as candidates to outplay their draft slot.
Here are the seven biggest NFL draft steals.
Trevon Diggs, CB, Alabama
Dallas Cowboys, Pick 2.51
Diggs (Alabama) was a first-round cornerback prospect who the Cowboys landed with the 51st overall pick. While he isn't the most consistent player at this point in his development, the wide receiver-turned-defensive back will, at the very least, compete for a starting role in Dallas.
Landing a starting quality cornerback at this point in the draft is always great value, especially when it's a player like Diggs who brings NFL bloodlines (Stefon Diggs) to the Cowboys locker room.
Kristian Fulton, CB, LSU
Tennessee Titans, Pick 2.61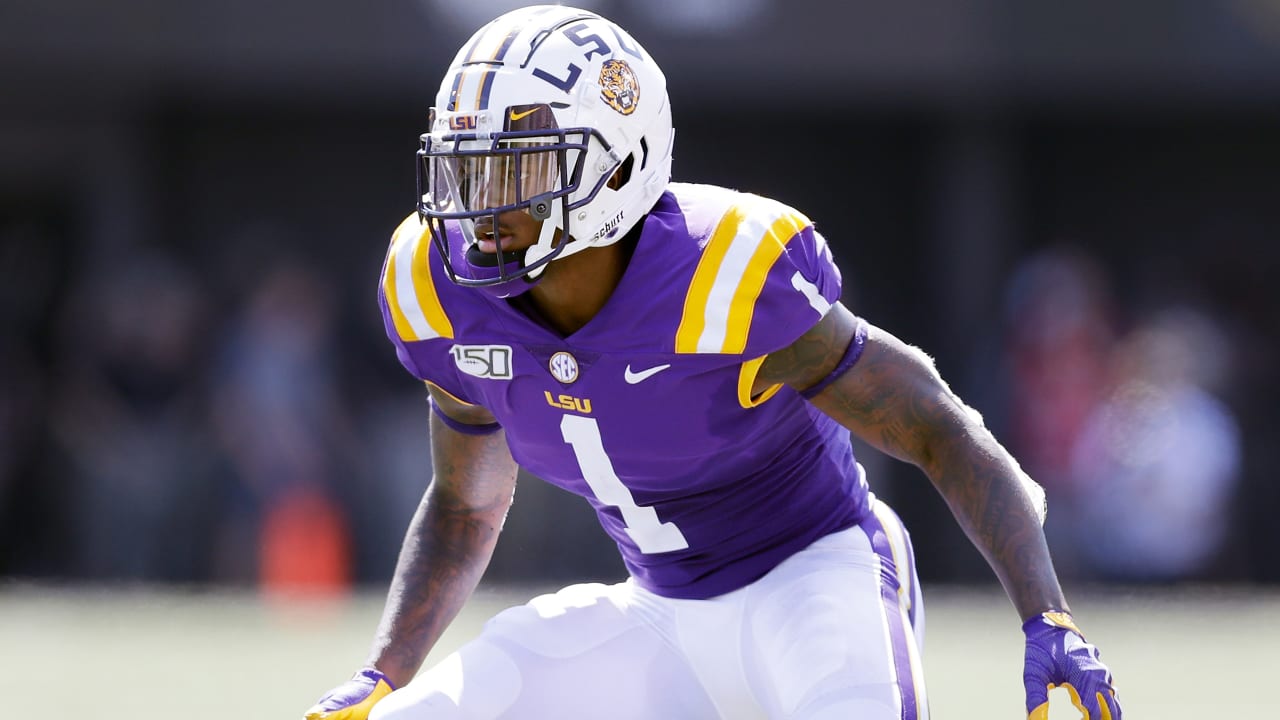 Much like the analysis with Diggs to the Cowboys, the Titans landed a quality starting cornerback prospect at the 61st pick. Fulton's film shows a player who doesn't possess any particular 'wow' trait but instead reveals a consistent cover corner.
Fulton has enough speed, good-enough instincts and checks the minimum 'twitch' requirement to profile as a solid outside cornerback in the NFL. Those guys are hard to find, and the fact he was still on the board at the end of Round is surprising.
Josh Jones, OT, Houston
Arizona Cardinals, Pick 3.72
Finding a quality offensive tackle is one of the most difficult challenges general managers face. So when a player like Jones who had first-round buzz after the 2020 Senior Bowl slides to the third round, it qualifies as a massive steal.
There's a chance Jones will line up with the first-team this season. That's a huge boon for any draft class — landing a Week 1 starter in Round 3 — and it's especially true for a Cardinals team that's building around second-year quarterback, Kyler Murray.
Harrison Bryant, TE, FAU
Cleveland Browns, Pick 4.115
There were some in the scouting community who had Bryant as the top tight end in the class because of his ability to make plays down the field like a big wide receiver. His performance at the 2020 NFL Combine didn't help his cause and pushed him into Day 3, and the Browns were the beneficiary.
Bryant's path to the field may be blocked by mega-free-agent signing, Austin Hooper, but in today's NFL, there are plenty of ways to get multiple tight ends involved in the passing attack.
This is the kind of pick that will resurface two or three years from now as a gigantic steal.
Prince Tega-Wanogho, OT, Auburn
Philadelphia Eagles, Pick 6.210
The only justification for Tega-Wanogho's slide is injuries. From a pure talent standpoint, he should've been a second-round selection. 'Prince' has the physical makeup and athletic traits needed to start at offensive tackle in the NFL; he just needs more time to grow as a player. Football is still a relatively new game for him; he's going to experience a learning curve early in his pro career.
Once the game slows down for him, the Eagles will have a starting offensive lineman who never should've lasted this long in the 2020 NFL draft.