The Dallas Cowboys entered the 2020 NFL Draft with a first-round pick that felt like it could be a sweet spot at No. 17 overall. It proved true after Oklahoma wide receiver CeeDee Lamb tumbled a few spots and into their lap.
Dallas's successful 2020 draft haul extends way beyond Lamb. They totaled seven players, five of which should make a legitimate impact in 2020.
2020 Draft Class
1.17: CeeDee Lamb, WR, Oklahoma
2.51: Trevon Diggs, CB, Alabama
3.82: Neville Gallimore, DT, Oklahoma
4.123: Reggie Robinson II, CB, Tulsa
4.146: Tyler Biadasz, C, Wisconsin
5.179: Bradlee Anae, Edge, Utah
7.231: Ben DiNucci, QB, James Madison
Best Pick: CeeDee Lamb, WR, Oklahoma
Arguably the top wide receiver in the 2020 NFL Draft, the Cowboys injected a jolt of playmaking ability to their passing game that was already one of the most productive in the league with quarterback Dak Prescott throwing dimes to Amari Cooper. Now, with Lamb opposite Cooper, opposing defenses will be forced to pick their poison.
Lamb will pay dividends in the run game, too. Defenses already had to respect the Cowboys' passing game, but without a game-breaker to complement Cooper, opposing defensive coordinators were able to allocate resources to stopping Ezekiel Elliott.
That won't be the case in 2020 and for the foreseeable future. And that's a scary thought.
Worst Pick: Reggie Robinson II, CB, Tulsa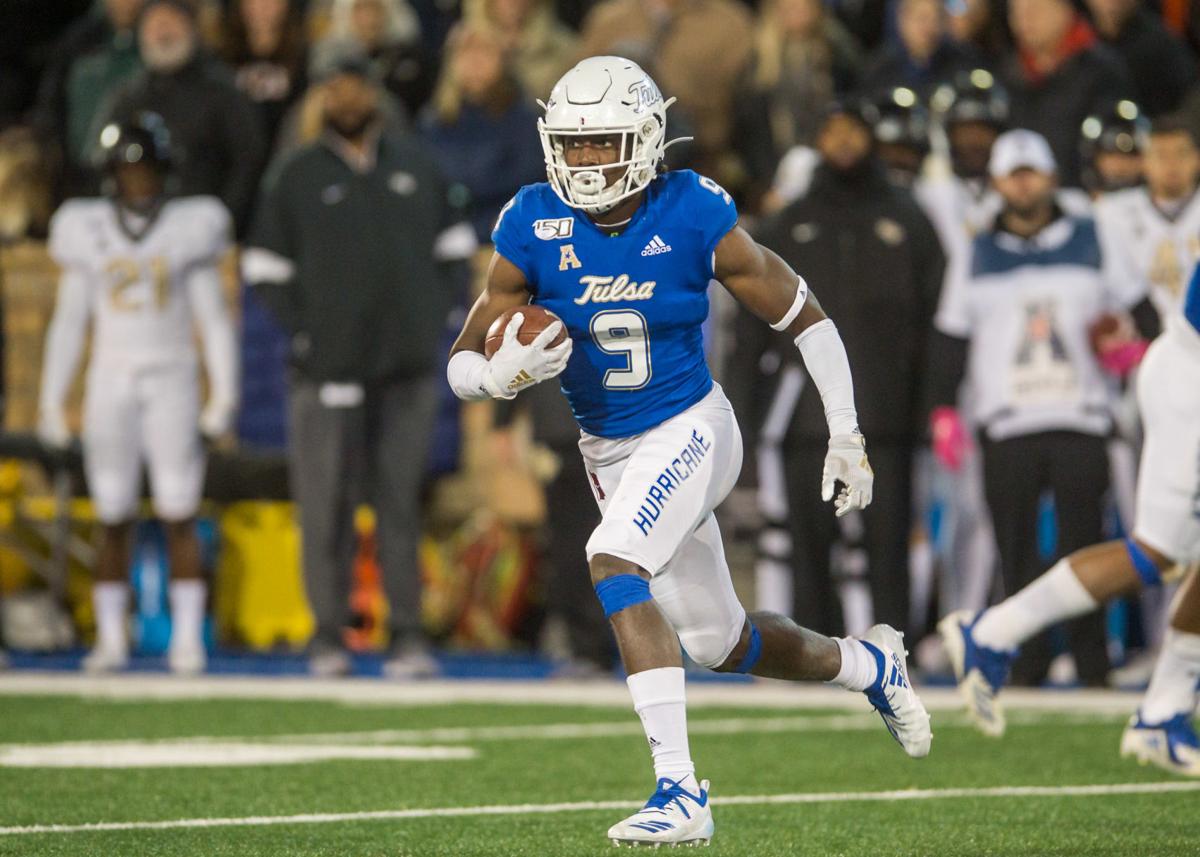 Robinson isn't a terrible pick, but in a Cowboys' draft class that has so many promising players, he qualifies as the least exciting of the bunch.
Robinson is an average athlete with limited playmaking skills and profiles as a backup in the NFL. He'll have to contribute on special teams to make any kind of impact over the next few seasons.
Final Grade
From top to bottom, the Cowboys' 2020 NFL draft class ranks as one of the better hauls in the league.
Lamb is an instant starter, as is Trevon Diggs, who is one of the biggest steals of the entire draft. Neville Gallimore will at worst have a rotational role on the defensive line, and Tyler Biadsaz might end training camp as a starter after Travis Frederick's retirement. Bradlee Anae will get run as a rotational edge rusher, too.
RELATED: Cowboys add playmaking safety in 2021 NFL mock draft
Dallas stocked their roster with several starting-quality prospects on rookie contracts which will come back as a critical factor in sustaining a championship run after Prescott signs his mega-deal. Job well done.
GRADE: A-